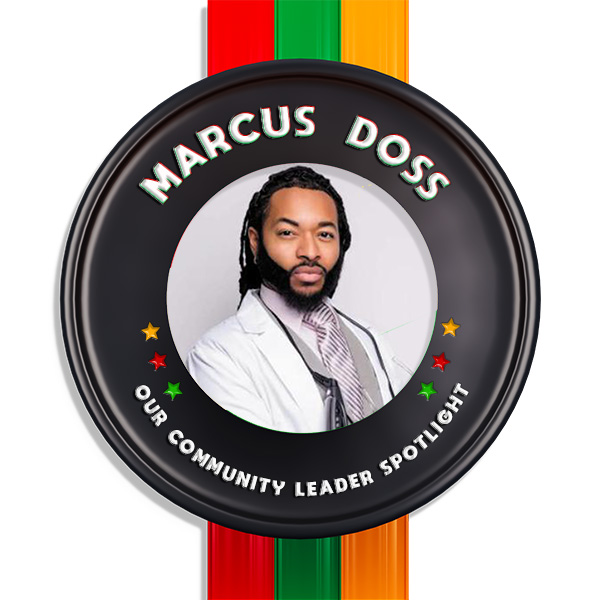 Marcus Doss is a renowned business owner and successful entrepreneur born and bred right here in the Fayetteville, NC area. He is a father to 4 beautiful girls, Aviance, Azura, Aniya, and Alana. He is a devoted husband to wife and life partner, Rachelle Doss. He loves spending time with family and entertaining friends.
He is a self proclaimed comic undiscovered. Those closest to him know him as having a friendly personality, and a giving heart.
Marcus began doing hair at the young age of ten, with his mother being his test model. He continued to show an interest in hair as he grew into his teenage years building and sharpening his skills by taking on more friends and family as clients. Although he had not gone to hair school yet, it was during this phase in his life that he acquired some of his most loyal clients, who remain faithful to him until this day.
His hair journey officially began in 2001 when he enrolled in Fayetteville Beauty College located here in Fayetteville, NC. Marcus still supports his school by visiting periodically to interview with the students enrolled there, encouraging them to keep doing what they do and giving tips and advice on how to become and stay successful in the industry. One of his mantras is to never stop doing what you love! Stay consistent and persistent with your craft and you will be sure to find success!
After graduation, Mr. Doss acquired his license in 2002, passing the state board on his first try! He immediately began working at A Touch of Class Hair Studio with, now long time friend, Lamont Shaw. He remained with this salon for approximately 5 years developing, his customer service and styling techniques for updos and braided styles. Marcus then branched off to partner with a friend to manage and work in his salon in historic downtown Fayetteville. Reflectus Hair Studio was a very trendy salon and photography studio which, at the time, fit with Marcus' eclectic sense of style. He loved the decorum and style but had a very different vision of how he wanted his clients to feel so he began to look for a space of his own. Marcus Doss Hair Salon was born in 2010. The salon and the culture embody the person Marcus is entirely. The style is modern and bold with a laid back vibe and leisure environment which is very welcoming to all who enter its doors. It has been a thriving salon ever since and was initially run by himself alone for the first 2 years with no other stylist! That's an amazing feat within itself!
The passion Marcus has for his art doesn't stop. He is also responsible for arranging, hosting and producing his own branded annual hair show called the Exotic Hair Odyssey!