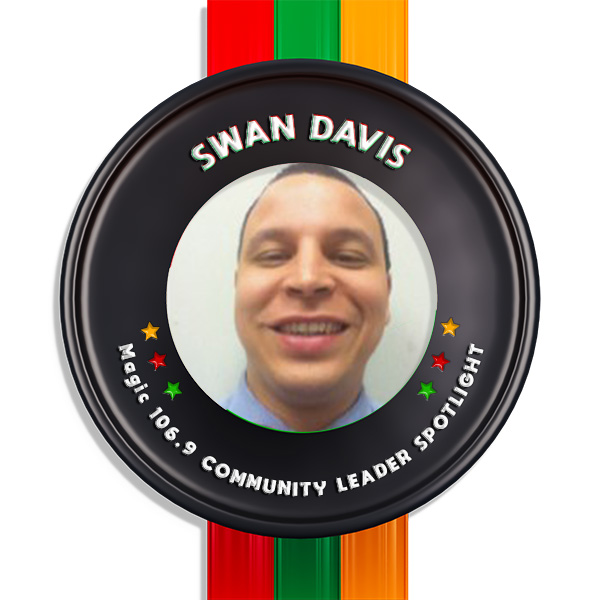 Swan Davis was born in Elizabeth, New Jersey. Mr. Davis is a graduate of Fayetteville State University. He completed his Masters at Webster University in Human Relations Administration. While at FSU, he served as the President of several organizations to include The Society for the Advancement of Management (S.A.M.); It's My Time (a mentoring program); and the Executive Board of the Fayetteville State University Early Childhood Learning Center.
Mr. Davis is no stranger to work, in 2009, Swan established a non-profit organization called Let's Make It Happen Together, Inc., this organization creates positive alternatives for at risk youth and adults that will prevent poverty, hungry, crime and lack of social skills, but will increase the possibilities of high school graduation, college enrollment, employment and a productive social life. This organization would become the drum beat to non-violet marches, (bringing awareness about citizens who are underrepresented and closing the gap of those who live in disproportioned areas while excising diversity and improvement of quality for all) creating partnerships providing job fairs for ex-offenders, youth mentoring and enrichment camps, centered stage plays and entertainment geared on Black History.
In 2012, Mr. Davis received one of many awards comes as the Governor's Award – the state's highest reward for volunteering services.
In addition to him being a philanthropist, an entrepreneur, stage play director, an activist and class leader of Simon Temple AME Zion Church, Mr. Davis is the proud husband to Michele Ray-Davis. Together, they are role models to a daughter Ja'Dorius Davis (21) and son JaVeon Davis (17).