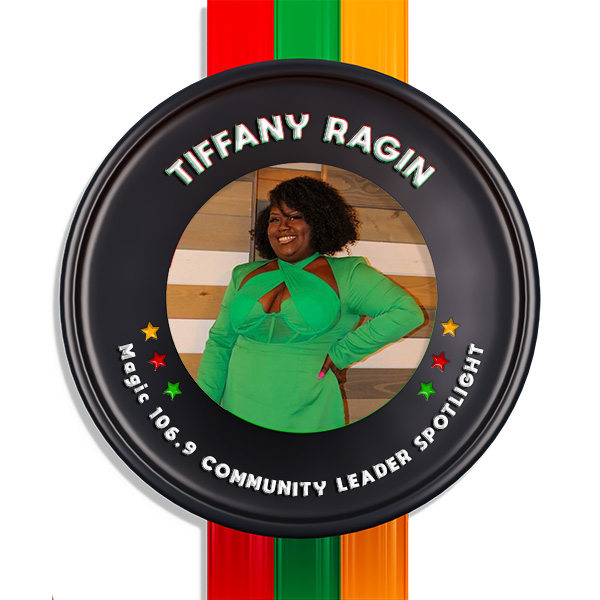 On the first day of kindergarten an artist was born. Tiffany Ragin from Raeford, NC learned how to draw box cars and animals from her father and decided to debut her skills on the first day of kindergarten when she perfectly drew a duck for her mother. Her mother was absolutely stoked at how perfect her baby's drawing was and screamed "Oh my God, my baby drew a duck! My baby drew a duck!" It was this excitement that made Tiffany want to further pursue art as her dream career.
Tiffany took many art classes over the course of her early school years and has participated in numerous local and regional art contests where she achieved various awards for her drawings. It wasn't until she attended her alma mater, North Carolina A&T State University when she discovered her love for painting. Although Tiffany majored in Fashion Merchandising and Design, she took enough art classes for art professors to witness how great a skill she had, and they worked closely with her as mentors to her creative development. She has since graduated and is a full-time visual artist and muralist devoting much of her time polishing her artistry as a canvas painter and muralist. Her work is heavily influenced by her Christian upbringing, her faith in God and the essence & appreciation for African-American Culture. This prompts her to create breathtaking artworks, murals and urban creations that are unique yet conforming to The Word of God and to the principles of self-love and happiness.
"As an artist, I am essentially interested in creating works relatable to my own personal experiences as an organic human being and as a believer. My goal is to make this walk of life attractive, celebrate all facets of love and create works that promote all-around happiness and realness. Generally, I will include bright, bold colors in my paintings as representation of a joyous spirit, people of color to depict my view/perspective of the subject matter, and I even use nude subjects to advocate freedom and vulnerability. I consider myself an unorthodox Christian artist."
In 2021 Tiffany won 2nd place in the People's Choice awards presented by the Fayetteville Public Works Commission Art Exhibit for her painting titled "Say Her Name." She has also participated in many pop-up events and exhibitions showcasing her artworks. Currently, she is working on organizing her next solo art show which will be showcasing an exclusive collection of prophetic art pieces. Never would she have imagined how far she would go in pursuing her dream career as an artist. To God be The Glory!